Real Cool Time Podcast, 8/26/2014
: Norton Roadshow Weekend! Also streams and downloads at
our CIUT show page
for one week following the broadcast.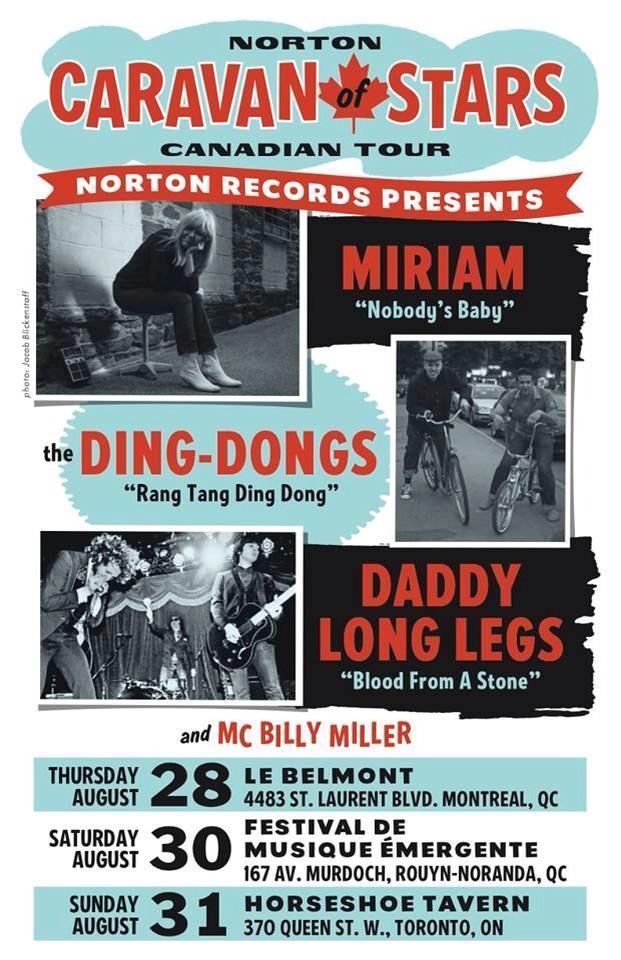 The A-Bones–Crash The Party
Miriam—So You Say You Lost Your Baby
Station ID: Miriam
The A-Bones–Bonomo Twine Time
*Miriam – There Goes My Babe
Station ID: Billy
The A-Bones–Shanty Tramp
Miriam—Let Him Go Now
The Zantees--Tic Tac Toe
The Cramps--Strychnine [Live at Max's Kansas City 1977.]
The A-Bones--O Canada
Chris Isaak–Blue Hotel [Appeared at Massey Hall this week.]
Spencer Davis Great Shakes ad
The Spencer Davis Group – Watch Your Step
*The British Modbeats—Somebody Help Me
Tom Petty and the Heartbreakers–Even The Losers [Tom and Steve Winwood were at the ACC this week.]
*The Ding Dongs–What's That Sound?
*Bloodshot Bill–Hey Norton
*Bloodshot Bill--Puppy Dog Love
*Les Sexareenos–I Need Your Lovin'
*Mark Sultan--I'll Be Lovin' You
*James Clark Institute--Company Hearse
Miriam--Walkin' Down the Street